Valentine's Day Gifts From $1 @ Hollar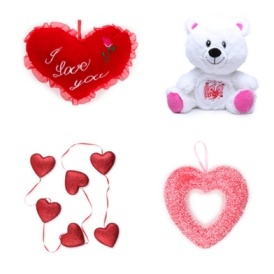 Calling all Hollar shoppers! Hollar.com just launched their Valentine's day shop where you can score some huge savings on greeting cards, toys, fragrances and more with prices from just $1!
These prices are much better than what you'll get them for at Walmart and Target. Cards from $1.50, Plush toys from $2, and home decor items from just $1.25! There are some really cute items to grab too!
Looking for a special gift for someone? Check out some of these gift specific picks from Hollar!
For those new to Hollar, they offer items that are extremely discounted items, and just ask that you hit their minimum of $10 to get free shipping! Plus if you're a returning customer, you can get free shipping on orders $25 or more.