About Hollar.com
The online boutique Hollar.com is an amazing destination for cool gifts and party supplies, on a budget. With thousands of items in hundreds of categories starting at just $2, the prices of these popular brands are incredibly low. Discounts range from 50% to 90% off regular prices, so shopping on a budget is easy!
Where to Apply Hollar Promo Codes
With incredibly low prices all the time, Hollar promo codes are an incredibly rare thing. However, if you do find one, then head to their website and pop some items in your shopping cart. Once there, you will see the following field at checkout: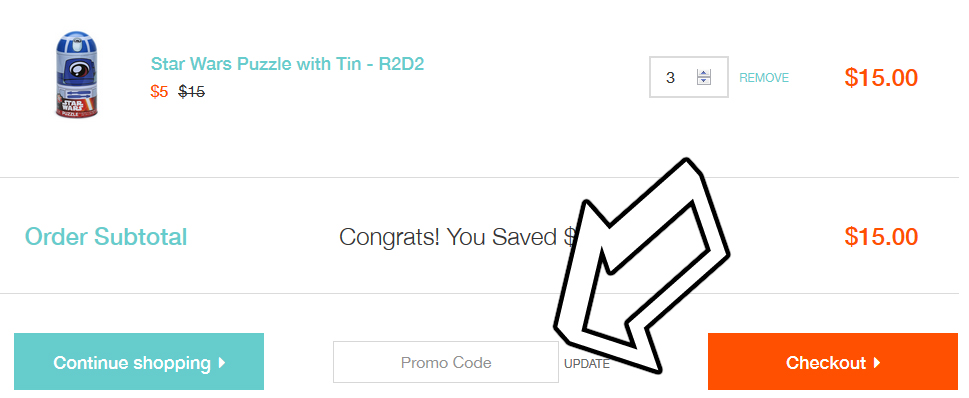 Simply pop the coupon code into the field and click the update button. You should see your Hollar shopping cart update with the new prices, instantly.
How to Get Free Shipping from Hollar.com
The minimum spend required to receive free shipping from Hollar.com is only $25. With the items being priced so low, you can fill up a massive cartload for that amount. But because prices are so low to begin with, Hollar.com do require a minimum cart amount of $10. Again, this is a very reasonable minimum cart level to reach.
But there is one way to get free shipping on ANY Hollar order - if you're a new customer, sign up to a new account and they will email you a promo code for free shipping, with no minimum spend. This is a super offer for first time customers.