You'll probably agree with me when I say...
The Arby's Secret Menu is seriously awesome.
There are a ton of secret menu items at Arby's that most don't know about or even try.
We figured the 2018 Arby's Secret Menu deserved its own post breaking down all Arbys secret menu items to make things easy.
Whether you're looking for the secret menu or just want to try something new this gudie should help you.
Arby's Secret Menu 2018
Arby's boasts they "have the meat" but what they don't make such public knowledge is that they also have at least a dozen secret menu items that are just as delicious and just not so well-known.
The Arby's Secret Menu is a hidden treasure that all true Arby fans must know about.
We love covering our favorite food spots with a secret menu, so we went ahead and gathered up a whole slew of secret menu items that you have got to try on your next trip to Arby's.
We must warn you, the items on this secret menu will make your mouth water....
1. Junior Deluxe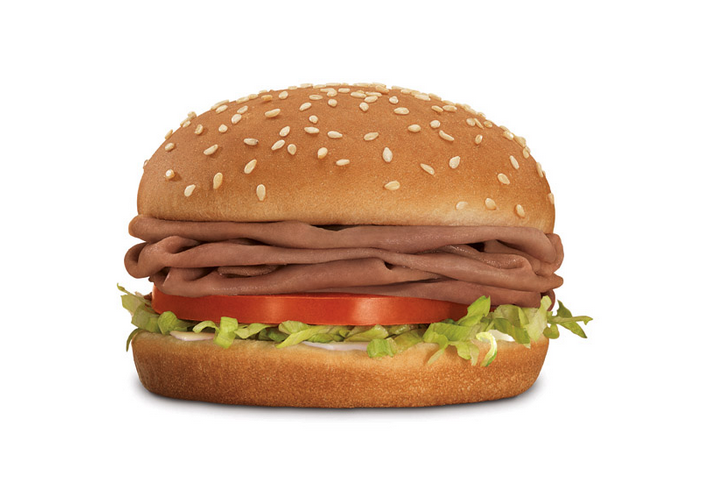 YUM! This one serves you that classic Roast Beef but with a more traditional hamburger pile-on.
Here's how to get it:
When you order the Junior Deluxe Roast Beef sandwich, you're getting the roast beef, plus tomato, lettuce, and mayo on a sesame seed bun.

2. Super Roast Beef Sandwich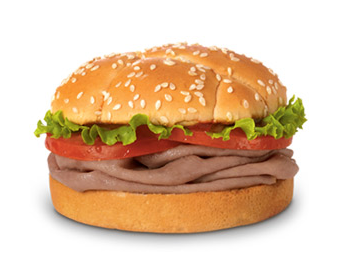 This one is soooooo good.
Similar to the Junior Deluxe, you can get your regular or max sized sandwiches served with all the traditional burger toppings plus a little something extra.
Here's how to get it:
Order the Super Roast Beef and get your favorite roast beef plus lettuce, tomato, and ranch dressing on a sesame seed bun.

3. Arby's Melt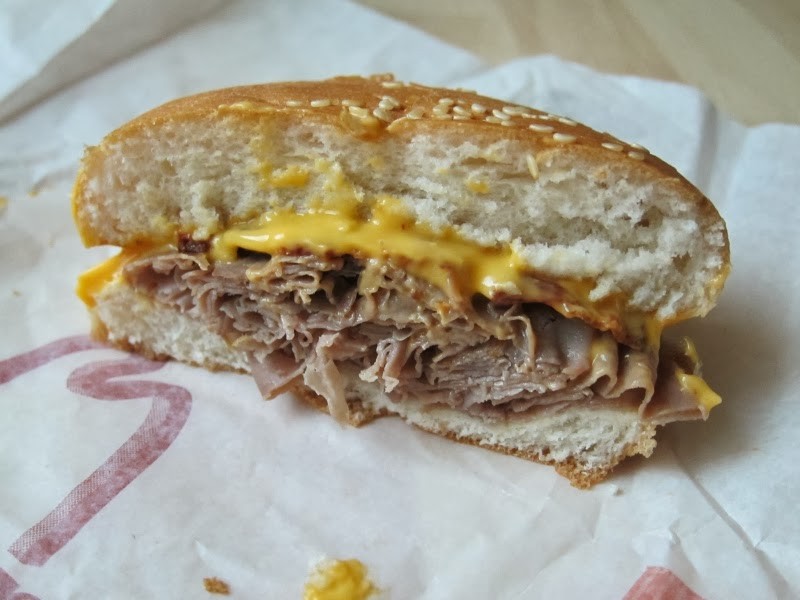 If you're a fan of the Beef 'n Cheddar this one is pretty similar.
It looks soooo good!
The only difference is they're adding the ooey-gooey melted cheese to your regular roast beef sandwich so it's on a sesame seed bun instead of the onion roll.
4. Bacon Beef 'n Cheddar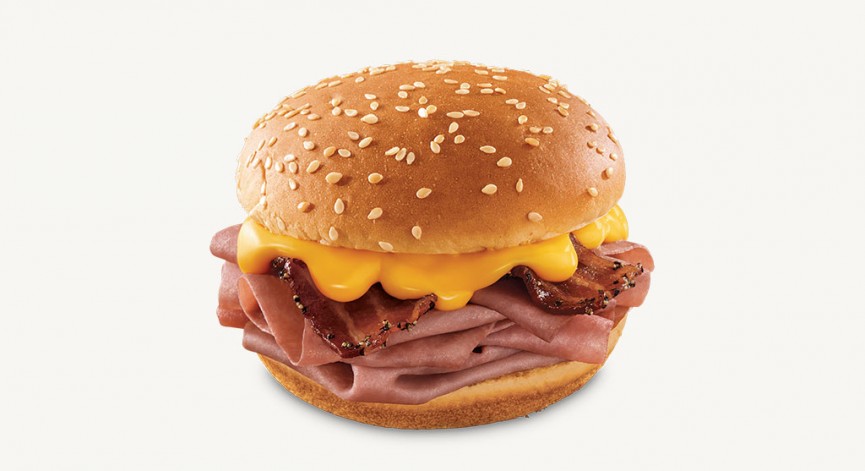 For those Beef 'n Cheddar fans, it wouldn't be Arby's if you couldn't meat it out!
Yum Yum!
Just add bacon to the Beef 'n Cheddar burger and you've got yourself a cheesy, smoky pile of heaven on a bun...an onion bun or a sesame seed bun - your choice.
This one's sure to become your new favorite.

5. Double Stacked Reuben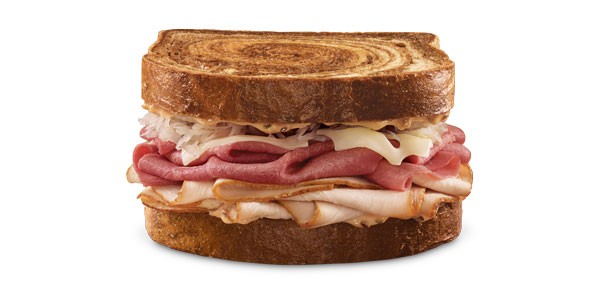 This is basically a traditional Reuben but when you ask them to double-stack it you're getting 7 ounces of meat instead of the normal 3.5 ounces!
Sweet heaven!
Plus, if you can't decide between the corned beef reuben or the turkey reuben, you can get both on the double-stacked reuben. Definitely try it this way - You will love it!

6. French Dip Max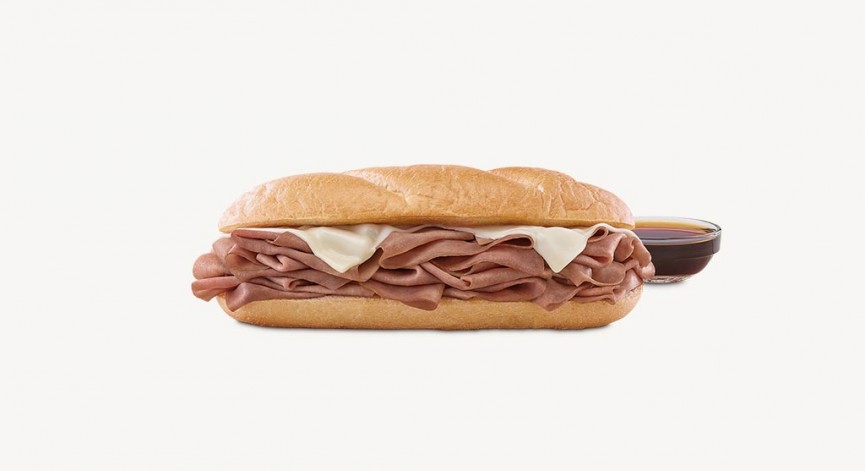 Similar to the Double Stacked Reuben, if you ask for a French Dip Max you'll get that delicious french dip sub with double the meat and all the great au jus that you crave.

This one is a great pick.
7. Roast Beef and Swiss Sandwich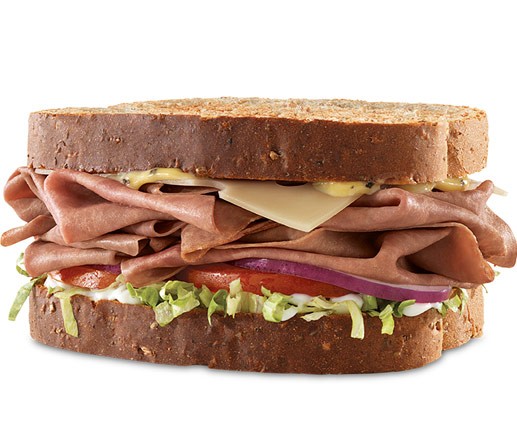 Your new deli favorite.
This one combines their classic oven roasted roast beef with tomatoes, lettuce, onions, spicy brown honey mustard, and mayo on honey wheat bread.

Yummy goodness.
8. Roast Ham and Swiss Sandwich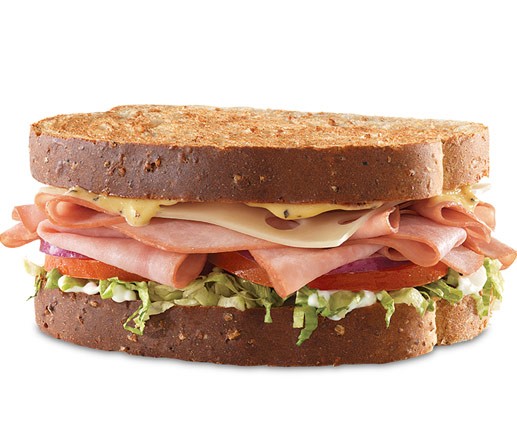 My sister loves this sandwich.
This one is served up with their oven-roasted ham along with tomatoes, lettuce, onions, spicy honey mustard and mayo on honey wheat bread.

9. Roast Turkey & Swiss Sandwich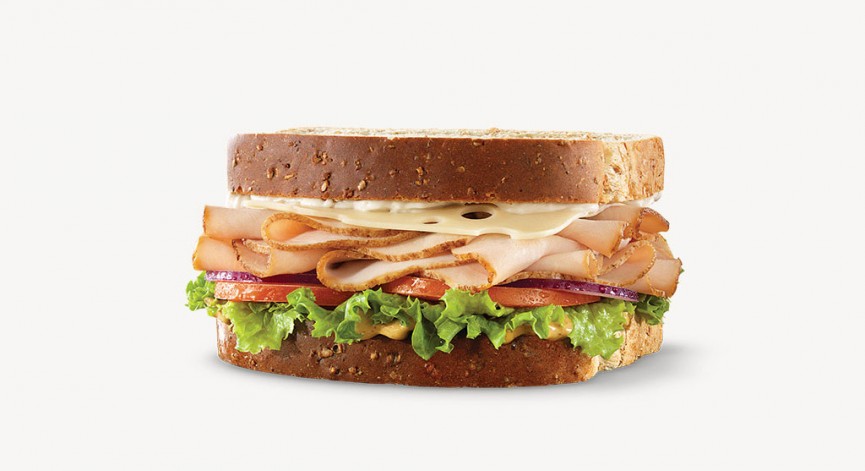 Just like the ham and roast beef options, you can also get their golden roasted turkey breast on honey wheat bread served with tomatoes, lettuce, onion and spicy honey mustard and mayo.

10. Turkey 'n Cheddar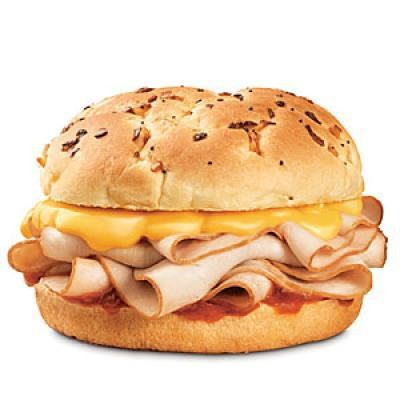 Whether you like the traditional Beef 'n Cheddar or not, the Turkey 'n Cheddar is a must-try for everyone.
It's their oven-roasted juicy turkey breast served with melted cheese and ranch dressing on an onion roll.

11. Meat Mountain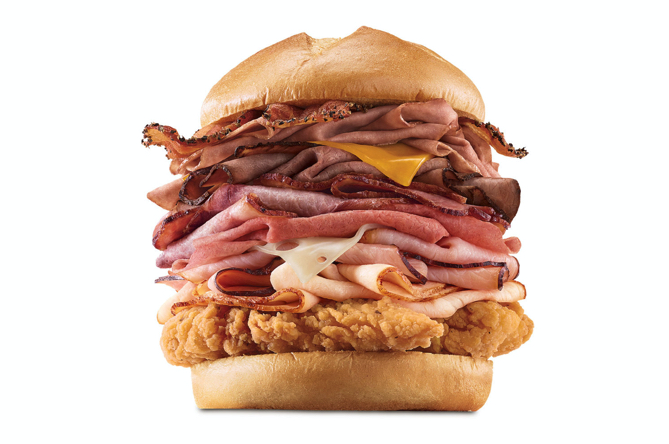 This one is a monster!
The Meat Mountain.
Yes folks, you can order one of these and probably feed your whole family.
This giant is filled with their Chicken Tenders, roast turkey, roast beef, angus steak, corned beef, ham, brisket, bacon, and swiss cheese and cheddar cheese.
Just be aware, this sandwich may set you back $10 or more depending on your location.
12. Free Extras!

And you can always count on Arby's to let you swap out breads, add onion tanglers to any sandwich or get as much Arby's or Horsey Sauce as your little heart desires.

Plus for a few cents more you can always create your own meat favorite by adding additional meats on to any of your favorite sandwiches. And out of any place you eat, Arby's is definitely one that knows and appreciates that!
---
Related Buyer's Guides and MomDeals' Lists:
Your turn: Do you love the Arby's Secret Menu? If so, what's your favorite item or an item that you think people should try? We'd love to hear from you!