Any idea what LEGOs costed back in 1958?
They were a heck of a lot cheaper than now I can tell you that much!
And starting this weekend, in celebration of LEGO's 60th Anniversary, you can score Special Edition LEGO Bundle Sets at 1958 prices from Walmart!
They have put together five different special 60th Anniversary Edition LEGO Sets
This is all part of LEGo's "Rebuild History" promotion. And according to Forbes, though these bricks may be little, this deal is FIERCE!
You can check out these special edition sets on the LEGO website too.
Trending: Free LEGO Replacement Parts: Here's How to Get Them
LEGO 60th Anniversary Edition Bundle
With all of the excitement this is sure to bring, Walmart is getting in on the action and they're offering special edition LEGO bundle sets for the 1958 prices too!
When can you get the deal? On February 3rd, February 7th, and February 11th you can score these LEGO 60th Anniversary Bundles for just $5.65!
Each Anniversary Bundle Set includes a LEGO classic creative building set and a sand baseplate which is great for creating a desert or beachy ground starting point or wooden floors.
And the building sets contain 583 pieces and 41 different colors! And for $5.65?! That's insane!!
Free Collectible LEGO Booklet
There's also a limited edition collectible booklet that you can score for free with a purchase of the LEGO Classic Bricks On a Roll Set! And you don't have to wait on this set or preorder, you can order it now!
Then all you have to do to get your free collectible booklet is take a photo of your receipt and submit that photo through the LEGO Rewards 60th Anniversary Website.
Get Three Limited Edition LEGO Sets
Walmart is giving you multiple opportunities to score Special Edition LEGO 60th Anniversary Sets this month as well!
When can you score these additional LEGO deals? On February 1st, February 5th and February 9th.
According to Forbes, these Special Edition LEGO Sets will be $19.99 each.

And while they're listed as "mystery LEGO sets" on the Walmart site, the LEGO website is giving some ideas on what those sets will be...
February 1st: Limited Edition LEGO House Set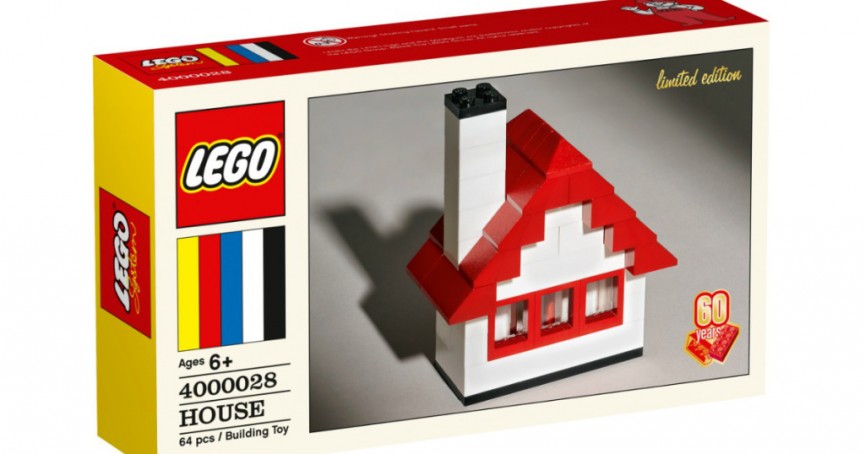 On February 1st we'll see the release of a LEGO Limited Edition House Set
February 5th: Limited Edition LEGO Windmill Set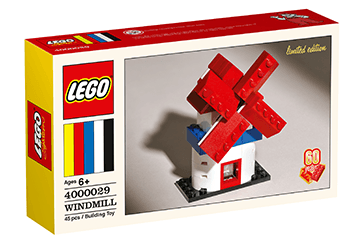 On February 5th we'll get treated to a LEGO Limited Edition Windmill Set (I even want this one!)
February 9th: Limited Edition LEGO Truck Set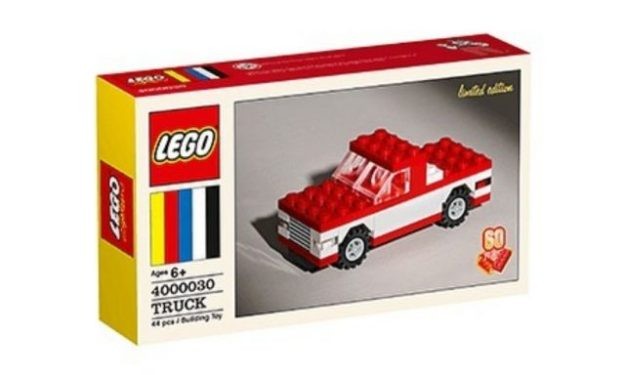 And finally, on February 9th we'll get a grab at this LEGO Limited Edition Truck Set
A Brief History of the Brick King: LEGO
The very first LEGO was created in 1949 but underwent lots of "tweaks" in the original design. Even their name took a while to get locked down.
Ole Kirk Kristiansen, the founder of LEGO, originally dubbed these famous building blocks "Automatic Binding Bricks".
These original bricks were hollow and had limited clutching power. So while you could build great models, they would fall apart super easily.
It was the addition of the tubes they have today that gave them their super sticking together power.
So in 1958 they finally launched the LEGOs that we know and love just as much (and maybe even more) today.
LEGO actually celebrated it's official 60-Year Anniversary on January 28th. But in true tribute to their cult following, they're keeping the celebrating going even after their 60th date.
And if you're a dedicated LEGO fan, you can check out this pretty awesome LEGO History Timeline that they've added to their site as part of the recognition of their 60-year history.