Hugglepods are the newest and coolest way for kids to hangout that will have them relaxing from the trees in a safe, fun and awesome way they're going to love it's like their own little camping 'cocoon' space!
What's sweet is today they're on Zulily's deal of the day and you can grab them half off for just $23.99.
Not only do they hang but they swing and twirl in the wind plus they are up off the ground just like a traditional tree house, and they can even hold a ton of weight hugglepods weight capacity is 175 lbs!
Talk about durable, plus they're comfy and made of lightweight nylon. What's neat is you could use these outside while camping or inside, you can actually set these in the house with a hook in a bedroom or playroom.
Hugglepods offer kids a fun way to relax, read, listen to music, play and most of all have fun. Kids love them obviously because it's like their own little cocoon space. These come in three different colors, choose from orange, green or blue and even come with a comfy inflatable cushion for max comfort.
You can choose to hang these from a tree branch, swing set or hook right inside your home. I love the portability of these hugglepods, really the options with how and where you use it are just endless.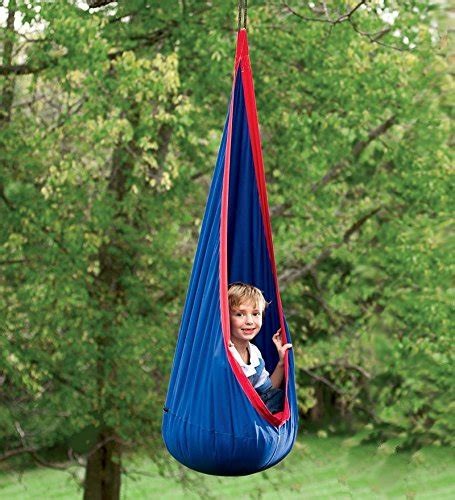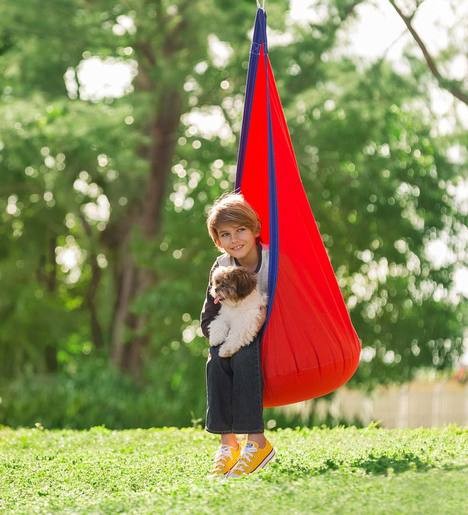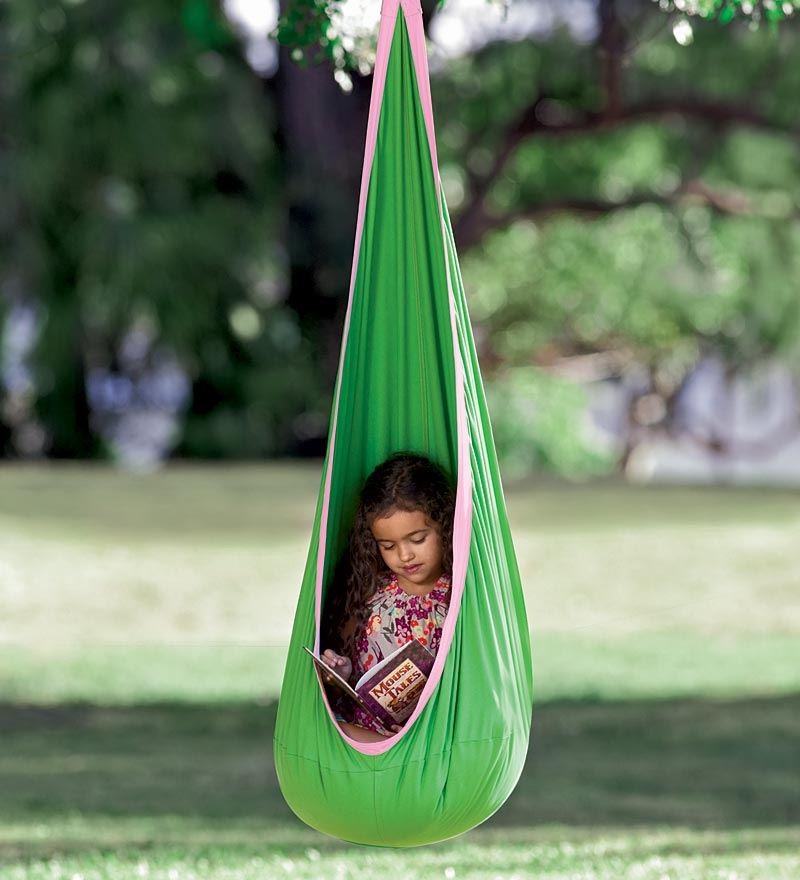 And grabbing them on deals of the day on Zulily isn't bad either, even on Amazon these are $10 more right now so you know you're grabbing a sweet deals as these are normally $59.99.
With Zulily this sale will be ending in two days, plus shipping is a flat $5.99 but if you order this item now you'll get free shipping on the rest of your orders until Sunday.
Here's a full breakdown of Zulily's free shipping policy.
Sign up for our newsletter
Get more deals from Mom Deals with our daily newsletter