Can you think of anything more relaxing than kicking back on a hammock like this? This Kids Rocking Hammock by Magic Cabin looks like a super comfy spot for kids lay around and chill. I absolutely love mine and now the kids can get their very own rocking hammock to hang around and lounge in.
Magic Cabin Kids Rocking Hammock

Designed for bedroom or a play room, this kid-sized rocking hammock is compact, lightweight and will move around wherever the kids are needing a spot to kick back at. This little hammock will provide an awesome spot for napping, lounging, reading, and any other relaxing activities like video games or watching TV.
Anytime the kids have friends over you know they'll all be trying to call dibs on this one!
I love these too, it comes in blue, green, grey and yellow stripes with a sturdy, wooden frame for a nice gentle rock. The wood is unfinished and gives it a really nice look. People who've grabbed this mention it's easy to put together, great quality and how it quickly became their child's favorite chair to sit in.
Each hammock is designed for children. But I really think Magic Cabin should start making these in adult sizes.
Keep in mind before buying, there is a weight limit on these of 95 lbs on these awesome hammocks, you can check out some more photos of these hammocks below...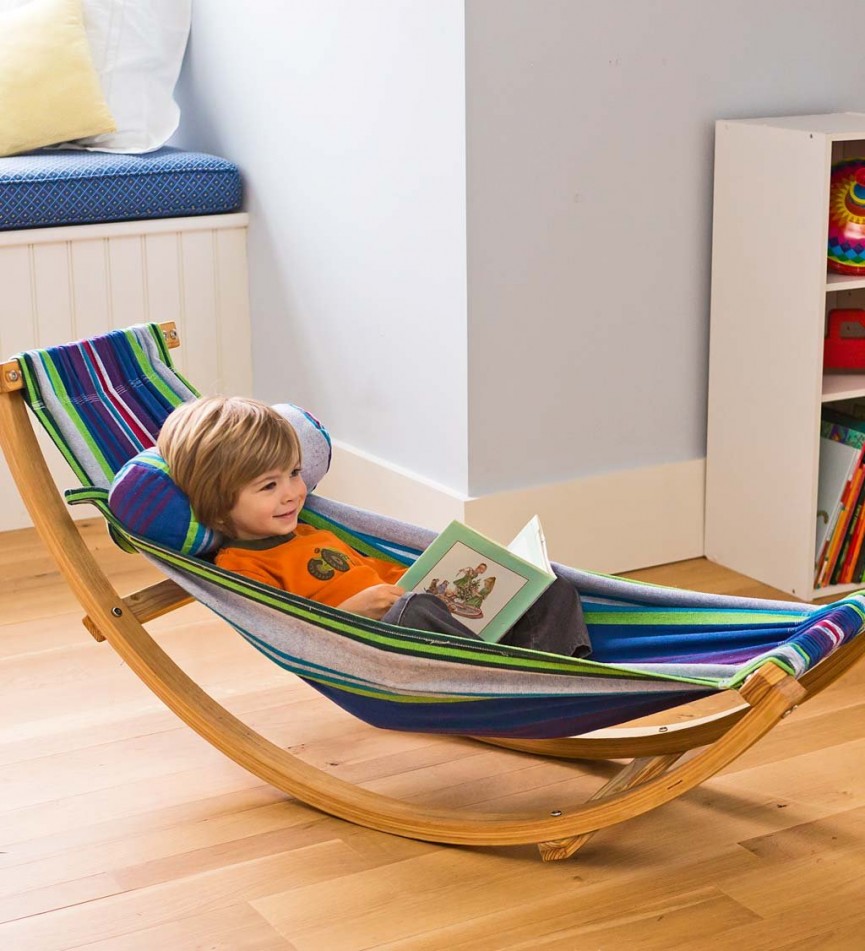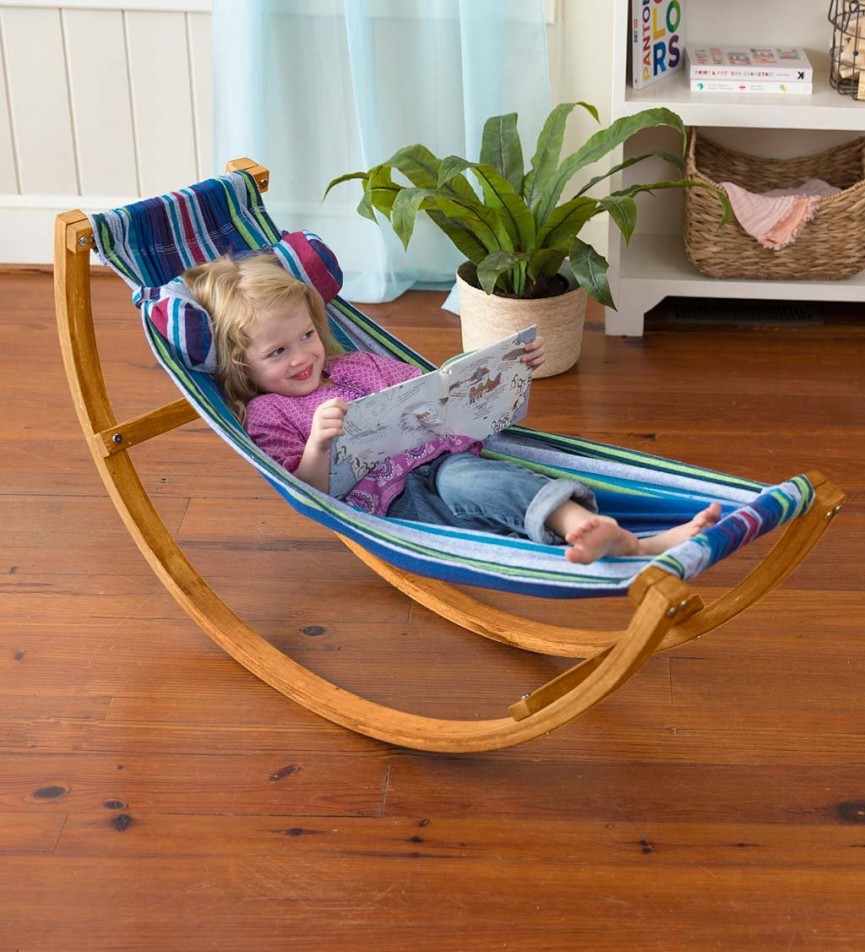 As always with Amazon, shipping is free with any purchase of $25 or more.
Or you cansign up for a FREE 30 day trial of Prime. There's so many benefits of Prime that most don't even know about and with the holidays coming up, now is the perfect time to sign up for your free 30 day trial.
Sign up for our newsletter
Get more deals from Mom Deals when you signup for our daily newsletter