I'm always looking for creative, cheap ways to clean up my house. When it comes to markups, spills I have a magic little tool I use all the time: WD-40.
WD-40 Has so many amazing, surprising and neat uses that most people don't know about. It's able to keep toilets clean, remove crayons from walls and even remove gum from hair.
Check out these 13 uses for WD-40 you've probably never tried:
1. Remove crayon from walls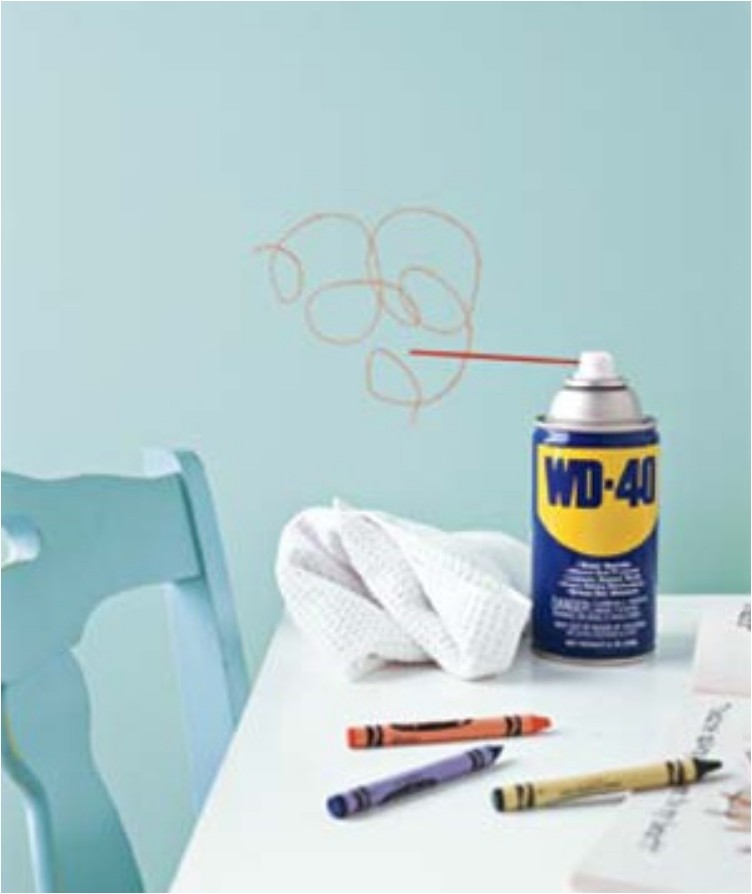 Did you know you can actually use WD-40 to remove markings from walls? It's incredible. With a little WD-40 you'll be able to use this magical formula to remove crayon from your walls!
2. Get grease stains out of clothes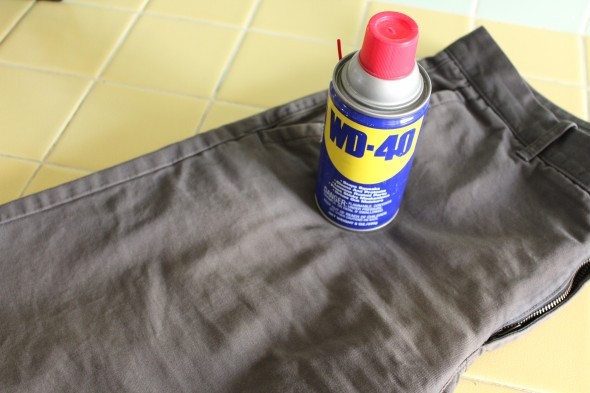 This is great for greasey hubbies, you can actually use the magic of WD-40 to get grease out of clothes, a very handy trick to clean up those greased up jeans!
3. Remove wax or glue from carpet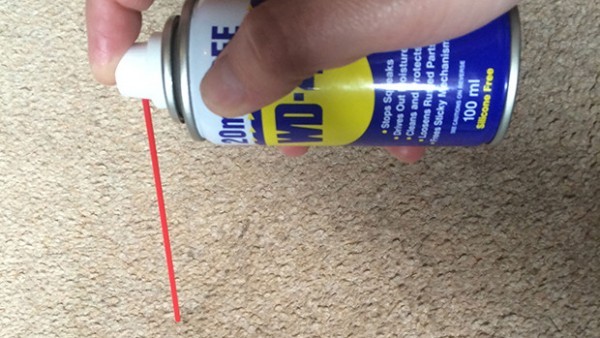 Use the magic of WD-40 to save carpets from glue, wax or even stains. Just spray a little, leave it for a second and rub it out with a napkin for easy removal.
4. Remove scratches from your car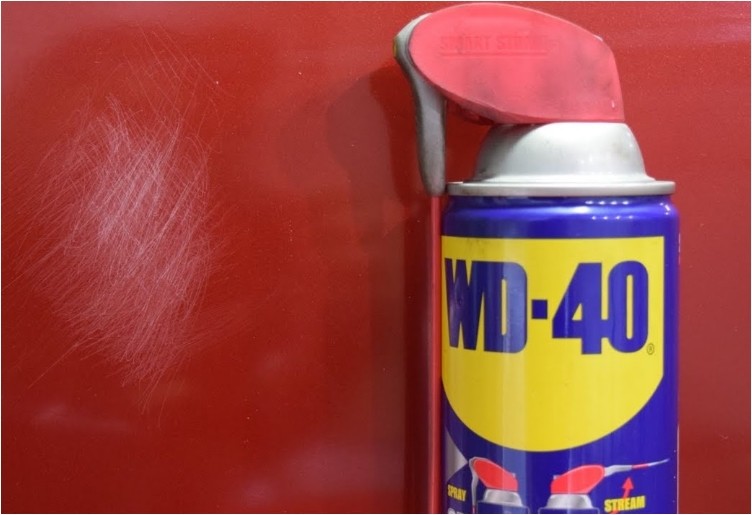 This is my favorite WD40 use. Do you have a few scratches on the car? An amazing WD-40 use is actually removing scratches! Seriously try it this is such a great hack!
5. Remove carpet stains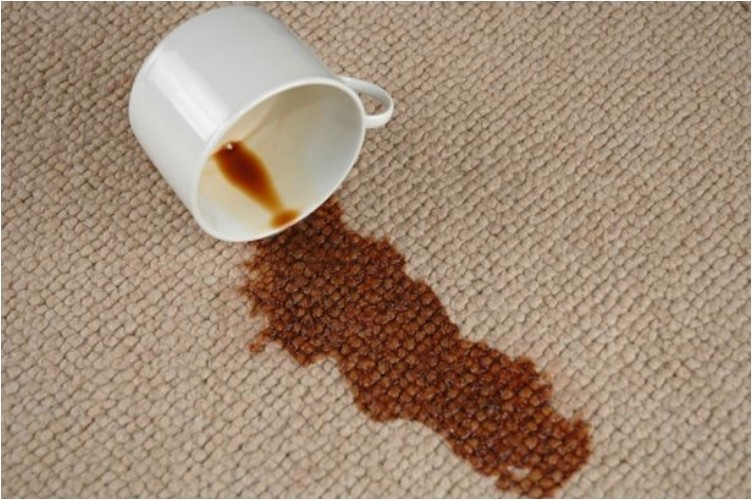 As mentioned in a previous hack you can remove glue and wax. But did you know a great WD-40 use is actually removing stains from carpet? Such a cheap solution to keeping carpets in great shape!
See also: 15 Alternative Uses For Dryer Sheets
6. Clean stainless steel appliances

WD-40 is a great way to clean up stainless steel. Just spray let it sit for a second and watch as you wipe away a brand new looking stainless steel appliance, really amazing.
7. Use it as a slug repellant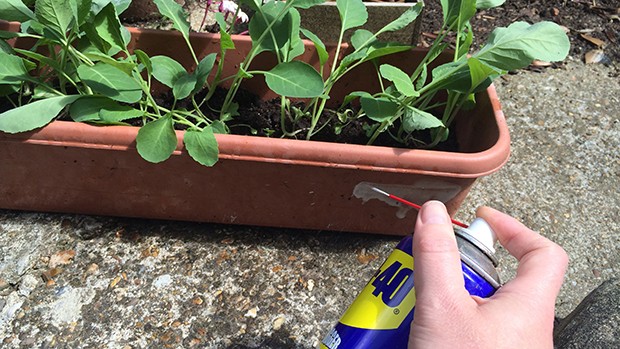 Surprisingly, a good way to keep slugs and snails from your pot plants is WD40. Spray the outside of your pots and keep the creepy crawlers away. Great to use after it rains.
8. Remove sticker residue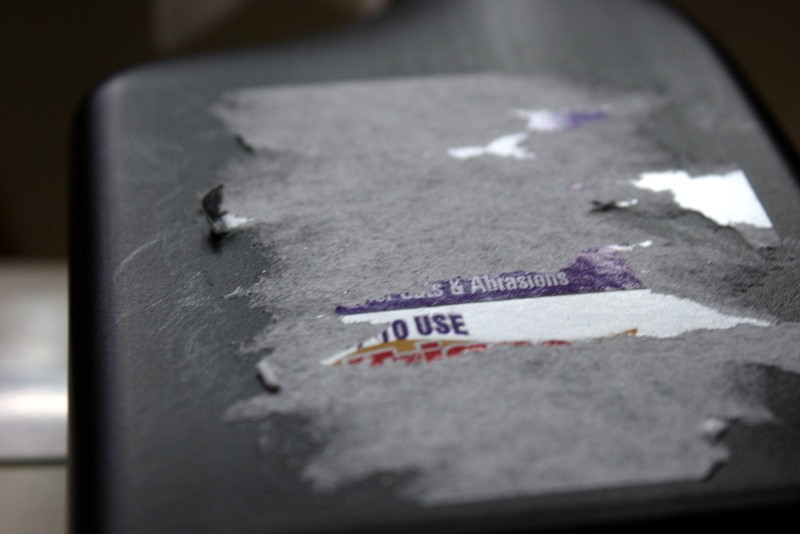 Use WD-40 to remove the sticky goo left from stickers. It really is a great way to remove sticker leftovers from just about anything.
9. Remove Scuff marks from floors