How Does Wish Work? An Honest Review of Wish.com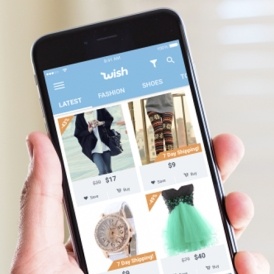 We've had a ton of members of our Facebook Group ask 'how does Wish.com work' and if Wish was a legit-safe site to visit, so I figured I'd write a post about it.
To start, I've ordered several times from Wish and while my answers aren't official answers these are just from my experience with ordering from them.
While I don't shop Wish often, it's usually when I stumble on some decent Wish online coupons so hopefully breaking down my experience with them gives a better understanding of how the site works.
The first most important thing to keep in mind about Wish is many of the items are being shipping from overseas and take may take many days (possibly even weeks) to deliver.
Some reviewers (like myself) have gotten stuff in a short amount of time (7-9 days) while others (see image above) it's taken many weeks to get orders.


Yeah but, how Does Wish Work?

The breakdown on how it really works:
Users shop in the Wish app or shop online where you'll find tons and tons of cheap bargains available for purchase.
Something to keep in mind is you must sign up before using which they require before shopping.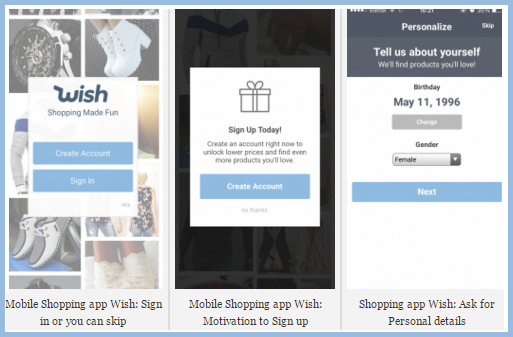 Wish is a shopping site, however it's more like Amazon, eBay or Aliexpress rather than say stores that carry inventory like Best Buy or Kmart.

Many of the items available on the site are putting consumers in touch with foreign sellers at a deep discount.
Something to keep in mind:
While this can be good, many buyers have had some negative experiences with Wish such as a product not being shipped, or poor customer service from Wish itself do your research.

How to shop safely:
The best thing shoppers can do is read reviews, check the store ratings and look at the product photos available.
Instead of looking at the seller photos, looks at the photos of the products that were uploaded by customers to make sure the product is as described.
Since most of the items are shipped from overseas, you'll want to look at shipping. Shipping takes forever on Wish, we know this.
But some stores are better than others. You can find out shipping times by reading reviews but for the most part, expect a long wait.
Is Wish Legit? Or is it a scam?
In the same way eBay and Amazon are legit yes. However, due to many negative experiences you will have to be more aware of what you're ordering and checking out reviews and seller rating before buying.
The key to this is doing your own research. For example, recently I purchased Fidget Spinners from Wish. Instead of looking at the photos offered by the seller, I looked at customer photos.
I also looked at the store's rating and that helped me with my decision. Luckily the more aware I've become the better off I've been with Wish.
Be thorough, check out the reviews and the store rating, and even with that said keep in mind reviews and photos can be deceiving.
Make sure you trust the reviews and photos before buying!
There are sellers who have scammed customers but overall no Wish is not a scam but buyers must be aware of bad products and/or sellers.
My review of Wish.com
Many things you can buy on Wish are pretty good and an even better price. As long as you are being thorough and reading the reviews and looking at the photos, it's worth trying yourself.
I've had a lot of luck buying small gadgets and gizmos, but I would not trust buying something super expensive at the risk of being scammed.
Many users have complained about stuff not showing up, and while that has happened to me once (maybe twice) but my best advice now is to do your research.
I would also not recommend the site if what you are ordering is time sensitive, items can take weeks to deliver.
All in all, you get what you pay for right now with Wish. While I've had some nice savings with the site, the quality at times can be poor and the overall experience isn't amazing.
Small purchases are worth trying as long as you do your research and understand the risks of losing your $5 fidget spinner.
---
Related Buyer's Guides and MomDeals' Lists:
Your turn: Have you ordered from Wish.com? Let us know what you think of shopping with Wish below so other users can stay in the know!