Nordstrom Return Policy: 15 Things To Remember [2018 Update]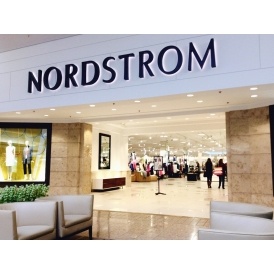 You have questions about the Nordstrom return policy...
So you do a quick search and see there isn't a quick rundown on the Nordstrom policy.
With how great Nordstrom's return policy is, we decided why not make a post breaking it down?
With how many questions you may have on the Nordstrom return policy and not knowing all the exceptions, we made this handy guide.
Whether you're trying to return with no receipt, or just not sure on the return policy for makeup we'll be rounding up the most common questions to make things easy.
How many return days does the Nordstrom policy offer?
Unlimited.
The best thing about the Nordstrom Return Policy to us is the return window. It's easily one of the most friendly return policy windows we've come across.
Keep in mind Nordstrom does treat it on a case by case basis, but for the most part you have as many days as you need to return items at Nordstrom.
With how friendly they are with the amount of days for returns, try not to abuse it!
What is the Nordstrom return policy with no receipt?
Yes you can return to Nordstrom with no receipt.
It is usually more helpful and a lot quicker if you do have a receipt but they understand that's not always possible so it's not required.
If you return an item with no receipt, Nordstrom will try looking up your purchase in their system (they have a couple ways of looking up returns with no receipt).
Keep in mind, if they can't find your receipt, they'll refund you the current price of the item in the form of a Nordstrom gift card.
Can I return Nordstrom items to Nordstrom Rack?
Yes you can.
Nordstrom and Nordstrom Rack both accept each other's returns.
While they don't advertise this it's just a cool perk with returns at Nordstrom where you can return items that you purchased at Nordstrom Rack to any Nordstrom.
What is the return policy for makeup?
You can return makeup at Nordstrom!
Both used and/or unopened makeup can be returned at Nordstrom if you aren't happy with your purchase. Just bring your receipt when returning.
Can I get a cash refund at Nordstrom?
If you paid in cash, you can get a cash refund at Nordstrom.
Just bring your ID with your return and if you paid with cash, you should be able to get a cash refund with your return at Nordstrom.
What about returning worn shoes?
Yes you can return worn shoes at Nordstrom.
Worn items can be returned at Nordstrom, just as long as you're not abusing the return policy, Nordstrom does allow worn items to be returned.
How do I return online purchases?
Return online purchases from Nordstrom in-store or by mail.
You can either return the item back in the mail with the enclosed return label that comes with your order or you can take it to the Nordstrom you grabbed the item from (or another Nordstrom).
If you don't have a Nordstrom account or are missing your order information you can print a blank return form here and get your return shipped free.

What if the item no longer has a tag?

Lost your tag with your Nordstrom return? No problem.
Just bring it back in and receive a full refund.
What is the return policy on sale items?

You can return items to Nordstrom that you bought on sale.
Keep in mind that you'll need the receipt with this return because if the price is cheaper and you don't have your receipt, you're out of luck and will get the current lower price back.
Can you get banned from returns?

One of the big ones you should know, just so you don't take advantage of the policy.
They've been tracking the policy so we just want to give a heads up.
Keep in mind when you return at Nordstrom they keep track of your returns so if you abuse the policy you could get banned from returning at Nordstrom.
What is the return policy for jewelry?
You can return jewelry to Nordstrom, just get over to the jewelry department.
Something to keep in mind, within 90 days you're fine but after 90 days there is a subjective 50% return fee on jewelry so consider that when making your return.
You'll need your receipt or the credit card used when you purchased the item too.
Related Buyer's Guides and MomDeals' Lists:
---
Your turn: Have you ever returned something to Nordstrom? If so what do you think of their return policy is it a good one? What items have you returned in the past?